Quality Refurbished FLIPR® Fluorescence Readers and FLIPRTETRA® Cellular Screening Systems
The technology you need – at a fraction of the cost of buying new
Ideal for cell-based assays, calcium imaging, monitoring GPCR and ion channels
High-throughput kinetic cellular screening
Reliable, accurate, proven technology
Restored to like-new condition
Backed by a 90-day warranty*
A choice of models available
Leasing and financing options available
BUY OR LEASE. THE CHOICE IS YOURS.
Black Dog has established relationships with financing partners specializing in laboratory instrumentation. Our goal is to provide you financing options, so that you can afford the tools and technologies you need to advance your research. Black Dog does not make a profit on your leasing program. Click below to learn more about leasing options and view examples of typical monthly leasing payments.
For a limited time, save up to $60K on your purchase of a quality refurbished FLIPRTETRA® LEARN MORE…
*90-day warranty is only included for customers in the Continental US. All others please inquire to learn more based on your location.
Tried-and-true Technology
For over a decade, FLIPR® and FLIPRTETRA® instruments have provided a reliable cellular screening platform for research and discovery. Unfortunately, not every lab can afford a new instrument.
THE GOOD NEWS: Black Dog sells completely refurbished FLIPR® and FLIPRTETRA® instruments for a fraction of the cost of buying new, making them affordable for any budget!
Refurbished instrumentation is a great alternative when buying from a quality company that stands behind the product: Black Dog backs its refurbished instruments with a 90-day warranty for customers in the continental US; others should inquire to learn more about warranty based on your location. 
Before you buy, discuss your application, throughput, and support needs with us. We'll match you with like-new instrumentation that meets your needs — and budget.
A choice of cost-saving, quality models
Our current inventory of Black Dog Certified refurbished instruments includes the products listed below.
We can help you choose the model that's best suited for your application, throughput requirements, and budget. To get started, download our Refurbished Instrument Selection Guide of available models and why you might choose one versus another.
For additional guidance, submit our Contact Us form and a Black Dog representative will be in touch to assist you within 24 hours.
FLIPR® 2 fluorometric imaging plate readers
Our most economical refurbished model, and NOW elevated with Black Dog's Air-cooled laser upgrade.
Ideal for budget-conscious labs with dedicated applications that require throughput.
Great alternative to a new FlexStation® microplate reader when higher throughput is beneficial for your current or future applications.
FLIPR® 3 fluorometric imaging plate readers
Economical model with exceptional sensitivity.
Ideal for budget conscious labs with demanding applications that require high throughput.
Combines Black Dog's air-cooled laser upgrade and a highly a more sensitive camera than the FLIPR®2.
FLIPRTETRA® cellular screening systems
Exceptional value.
Ideal for cost-conscious labs that routinely running a wide range of high throughput applications.
Our most flexible refurbished model; users can quickly change pipettor heads and LED modules
All models are suited for:
Kinetic cellular screening assays
Monitoring GPCRs and ion channels
Identifying early leads in the drug discovery process
High-throughput screening applications
Black Dog Certified Refurbishing Process
There are plenty of companies out there claiming to provide properly refurbished lab instrumentation, but the truth is that some "refurbished" products are nothing more than used equipment. That's not the case with Black Dog Certified refurbished instruments.
Our certification process ensures that every Black Dog Certified refurbished instrument is thoroughly inspected, vigorously tested, evaluated, and restored to like-new condition BEFORE the instrument is shipped to your facility. And then once installed at your facility, we re-test, re-calibrate, and re-optimize the instrument to ensure proper performance.
How we restore instruments to like-new condition:
First, We Evaluate
We conduct a thorough inspection of every instrument part and component to assess condition as well as identify worn out parts, essential updates, upgrades and/or modifications in order to return the instrument to like-new condition and optimize its performance.
We Refurbish & Update
We replace worn parts with the highest quality replacements, and we perform cosmetic reconditioning to return the instrument back to a like-new appearance. Even specific parts that tend to wear but still function at the time of refurbishing (e.g., STI switches) are replaced to give the instrument a fresh start.
Unlike many refurbished equipment suppliers, we update expensive core instrument components, even if the original components are still working; for example, the Black Dog Certified refurbished FLIPR® 2 and FLIPR® 3 instruments are updated with a brand-new air-cooled Laser. All Black Dog Certified refurbished instruments are sold with fully-refurbished pipettors, with new o-rings installed.
In addition to replacing the laser, we go the extra mile to update the technology:
The FLIPR® 2 and FLIPR® 3 instruments are equipped with a brand-new air-cooled laser instead of the original water-cooled laser. This "green" technology eliminates the need for water, chillers, and 208 V power that is required with the original water-cooled laser technology. The air-cooled laser generates results that are comparable to those of the water-cooled laser, yet cuts the system's footprint in half (8 ft to 4 ft). There is no more need for 3-phase power, as this new technology runs off the already installed 110V outlets in the laboratory. By using less space and energy, the system is more portable and it is significantly less costly to operate. The life-expectency of the new air-cooled laser is 10,000 hours.
See for yourself how the air-cooled laser technology performs when compared to the traditional water-cooler technology. Click here for a comparison.
When you're ready to purchase from Black Dog, together we will review all of the spare parts and components that have been updated for your specific instrument. So you know exactly what you're buying.
We Test:
We perform rigorous testing to ensure our like-new instruments operate with uncompromised performance and accuracy.
We Install
When we deliver and install our like-new instruments, we don't leave until we're certain they meet or even exceed original manufacturer performance specifications. All of our instruments are installed by a highly experienced Black Dog technical expert, who qualifies instrument performance. Fun Fact: The President of the company has been servicing FLIPR® instruments for 19 years, and Black Dog's technicians average 16.5 years of servicing FLIPR® instruments!
We Get You Up and Running Fast
After installation, the Black Dog technical expert will provide a Quick Start operational training to get you up and running. The technician will cover the basics of FLIPR® operation, then remain on site for 1-2 days following installation to help fine-tune your protocols in order to achieve your desired results; for example, we will help you define pipettor heights, dispensing speeds, hold/expel volumes, mix cycles, etc., based on your specific application.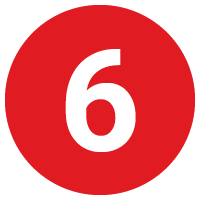 You Have Peace of Mind
We stand behind our refurbished instruments — and provide a 90-day product warranty for customers in the continental US; others inquires about warranty based on location. We provide product warranty details with your quotation. 
FAQs
There are many sources for refurbished instruments, so why should I buy from Black Dog?
Black Dog-certified refurbished products undergo a stringent inspection and refurbishment process — going well beyond most refurbished equipment suppliers, and even original equipment manufacturers. Every component is inspected and tested to ensure performance that meets original manufacturer specifications. Most spare parts and all critical components are replaced with new or quality refurbished parts; for example, every Black Dog-certified refurbished FLIPR® 2 and FLIPR® 3 instrument is updated with a new air-cooled laser. What does this mean for you? Buying a Black Dog-certified refurbished is instrument is essentially like buying new.
Where does Black Dog acquire its instrumentation?
Black Dog acquires its instruments from a variety of sources. We are very selective in what instruments qualifiy for refurbishing. We will not spend our time (or your budget) on instruments that can't be restored to like-new working condition. Our reputation as a quality service and instrument provider has been built on many years of providing: exceptional service, instruments, and other solutions to the life science community. We would never jeopardize our reputation by offering inferior products that don't meet the highest quality standards.
How exactly are Black Dog-certified refurbished instruments refurbished?
Every Black Dog-certified refurbished product is thoroughly inspected, vigorously tested, and refurbished before it leaves our facility: We replace most interior instrument components and parts, including costly air-cooled lasers. On rare occasions, our refurbished products may have minor cosmetic blemishes on the exterior housing; however, these types of blemishes do not hinder performance.
Does Black Dog outsource the refurbishing of its instruments in any way?
No. Black Dog's technicians perform all aspects of the inspection, testing, and refurbishing process in house, which includes procuring the highest quality replacement spare parts and components. We do not outsource any aspects of this work.
Does Black Dog take care of the instrument installation?
Yes, Black Dog handles installation of its refurbished instrumentation. We believe the quality of the installation is as important as the quality of the instrument and we'll arrange for installation when it's convenient for you. Installation is complementary for customers in the Continental US and Canada. All others, please inquire to learn more based on your location. You can rest assured that your instrument will be set up, fully functional, and ready for use when your Black Dog technical expert leaves your facility. In addition, we'll provide you/your user with a quick-start overview on instrument operation.
Do you offer a product warranty?
Yes; in fact, our warranty exceeds the typical 30 days of most suppliers of refurbished products as well as the typical OEM warranty for refurbished instruments and very often their new laboratory instrumentation. Black Dog-certified refurbished instruments are backed by a 90-day warranty, which commences on the date of installation. The 90-day warranty is included for customers in the Continental US. All others, please inquire to learn more based on your location. We will provide product warranty details with your quotation. 
How can I order Black Dog Certified refurbished instruments?
First, tell us about your application, throughput requirements, and budgetary constraints. We can then propose the best refurbished instrument to meet your current and future needs. That's our promise to you: we'll tell you exactly what you need, and not look to oversell you; even if you have a specific model in mind, but a less expensive model will meet your current and future needs, we'll be sure to tell you about it. We can also help to tailor a specific product to your applications. And, if it turns out that we don't have the best fit product for your application, we will let you know that too.
Our goal is to always help accelerate your research; once we determine the best refurbished instrument for your application(s), we'll provide a price quote that includes the purchase price and shipping cost. If you're interested in extended service contracts, we can bundle the service into the overall quote.
Do you offer leasing or other financing?
Yes, we offer financing options, including leasing programs, through our lending partners. We will help to liaise with our lending partners if you need support with financing.
What is the delivery timeframe for Black Dog-certified refurbished instruments?
Black Dog Certified refurbished instruments are typically available for delivery within 30 days of placing the order. Delivery and installation are scheduled at your convenience. A Black Dog technical expert will conduct a final inspection of the instrument after installation at your designated location.
Here's what our customers are saying about working with Black Dog.
"The Black Dog refurbished FLIPR® functions well, demonstrating excellent reproducibility. The equipment is also easy to use. Overall, I am extremely satisfied with the customer service provided by Black Dog. I appreciate their willingness to use refurbished parts to work within our budget, quality of repair work, and promptness in responding to issues."
Assistant Professor
Department of Pharmacology
"Tom and his son at Blackdog Technical Services went out of their way to refurbish an old FLIPR for us about 12 years ago. After that, they invariably have provided outstanding maintenance and service. I recommend Blackdog Technical Services without reservations."
Assistant Professor
Molecular and Comparative Pathobiology
School of Medicine
Want to talk to a Black Dog customer directly?
When you're ready to buy, we'll give you a Black Dog customer referral. Ask one of our customers directly what it's like to work with Black Dog.
Your Trusted Partner
Black Dog has supported the life science community for 15 years by providing quality refurbished instruments, complementary consumables, and technical services for pharmaceutical, biotech, and academic labs. Our goal is to help accelerate scientific research and drug discovery by providing quality instrumentation at affordable prices.
We strive to deliver the highest quality service and laboratory products to our customers — and to guarantee honesty, integrity, and respect in our offerings. That's how Black Dog has built its reputation in the industry as a trusted partner.
Request Your Quote
Tell us about your application, throughput requirements, and budget. We will let you know which of our refurbished instruments is best suited for your needs, and provide a custom price quote.
Leasing and financing options available.
Save Up to $60K on your purchase!
Take advantage of new price reductions on quality refurbished FLIPRTETRA® fluorescence imaging plate readers.
Offer ends 12/31/2020 or while current inventory lasts. Hurry, limited inventory on some models.