Black Dog Certified Refurbished

Our comprehensive and rigorous refurbishing process ensures accurate and reliable instrument performance.
There are plenty of companies out there claiming to provide properly refurbished lab instrumentation, but the truth is that some "refurbished" products are nothing more than used equipment. That's not the case with Black Dog Certified refurbished instruments.
Our certification process ensures that every Black Dog Certified refurbished instrument is thoroughly inspected, vigorously tested, evaluated, and restored to like-new condition BEFORE the instrument is shipped to your facility. And then once installed at your facility, we re-test, re-calibrate, and re-optimize the instrument to ensure proper performance.
How we restore instruments to like-new condition:
First, We Evaluate
We conduct a thorough inspection of every instrument part and component to assess condition as well as identify worn out parts, essential updates, upgrades and/or modifications in order to return the instrument to like-new condition and optimize its performance.
We Refurbish & Update
We replace worn parts with the highest quality replacements, and we perform cosmetic reconditioning to return the instrument back to a like-new appearance. Even specific parts that tend to wear but still function at the time of refurbishing (e.g., STI switches) are replaced to give the instrument a fresh start.
Unlike many refurbished equipment suppliers, we update expensive core instrument components, even if the original components are still working; for example, the Black Dog Certified refurbished FLIPR® 2 and FLIPR® 3 instruments are updated with a brand-new air-cooled Laser. All Black Dog Certified refurbished instruments are sold with fully-refurbished pipettors, with new o-rings installed.
In addition to replacing the laser, we go the extra mile to update the technology:
The FLIPR® 2 and FLIPR® 3 instruments are equipped with a brand-new air-cooled laser instead of the original water-cooled laser. This "green" technology eliminates the need for water, chillers, and 208 V power that is required with the original water-cooled laser technology. The air-cooled laser generates results that are comparable to those of the water-cooled laser, yet cuts the system's footprint in half (8 ft to 4 ft). There is no more need for 3-phase power, as this new technology runs off the already installed 110V outlets in the laboratory. By using less space and energy, the system is more portable and it is significantly less costly to operate. The life-expectency of the new air-cooled laser is 10,000 hours.
See for yourself how the air-cooled laser technology performs when compared to the traditional water-cooler technology. Click here for a comparison.
When you're ready to purchase from Black Dog, together we will review all of the spare parts and components that have been updated for your specific instrument. So you know exactly what you're buying.
We Test
We perform rigorous testing to ensure our like-new instruments operate with uncompromised performance and accuracy.
We Install
When we deliver and install our like-new instruments, we don't leave until we're certain they meet or even exceed original manufacturer performance specifications. All of our instruments are installed by a highly experienced Black Dog technical expert, who qualifies instrument performance. Fun Fact: The President of the company has been servicing FLIPR® instruments for 19 years, and Black Dog's technicians average 16.5 years of servicing FLIPR® instruments!
We Get You Up and Running Fast
After installation, the Black Dog technical expert will provide a Quick Start operational training to get you up and running. The technician will cover the basics of FLIPR® operation, then remain on site for 1-2 days following installation to help fine-tune your protocols in order to achieve your desired results; for example, we will help you define pipettor heights, dispensing speeds, hold/expel volumes, mix cycles, etc., based on your specific application.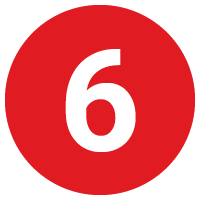 You Have Peace of Mind
We stand behind our refurbished instruments — and provide a product warranty that includes preventative maintenance service and support. We provide a 90-day warranty and offer service contracts to keep your product working at peak performance.